August 20, 2020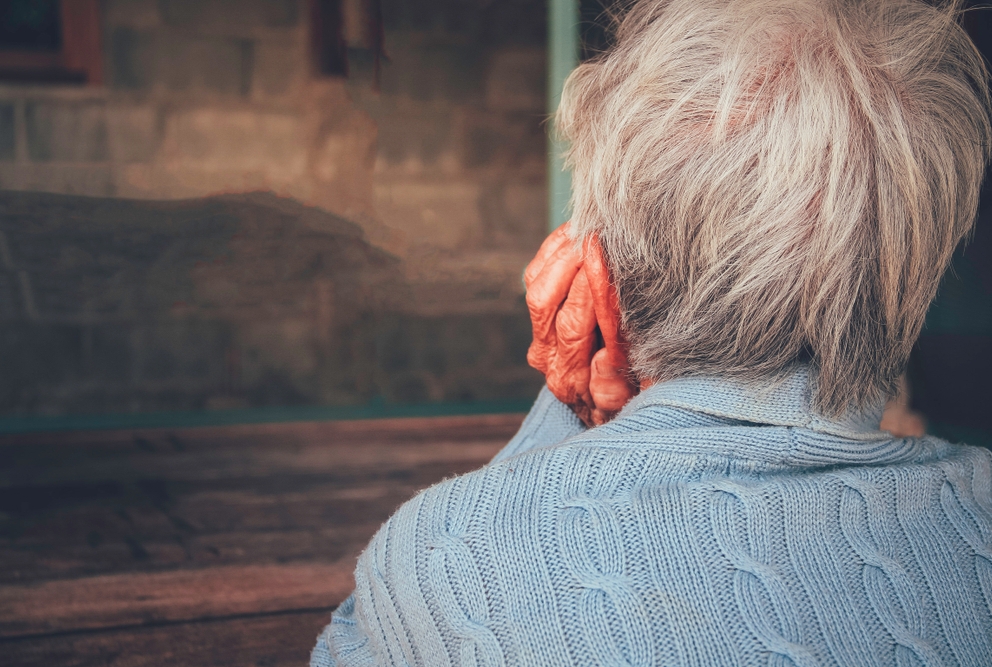 Certain patterns of injury may help doctors distinguish physical elder abuse, which is rarely reported, from unintentional falls, according to new research from emergency medicine specialists at Weill Cornell Medicine and NewYork-Presbyterian.
In the study, published July 23 in Annals of Emergency Medicine, the researchers compared 78 confirmed cases of elder abuse with 78 emergency department (ED) cases of unintentional falls. The comparison showed that elder abuse victims were much more likely to have injuries to the neck, ears, or left side of the face, in the absence of arm or leg injuries.
The study is small but suggests that, in the future, hospital emergency departments might be able to use older adult patients' injury patterns to detect suspected abuse. For many older adults, visits to healthcare providers are one of the only settings in which their abuse can be detected and reported for intervention.
"With this research, we're essentially trying to develop a forensic medicine for elder abuse, similar to the one that researchers developed decades ago for detecting child abuse," said lead author Dr. Tony Rosen, an assistant professor of emergency medicine at Weill Cornell Medicine and assistant attending emergency physician at NewYork-Presbyterian/Weill Cornell Medical Center.
Research has shown that as many as 10 percent of community-dwelling Americans in their 60s or older have experienced elder abuse, usually at the hand of a family member or other caregiver. Yet studies suggest that such cases are rarely reported to authorities. An older adult who is abused may be dependent on her abuser and reluctant to report the issue. Moreover, the elderly often sustain falls and other significant unintentional injuries, which has made elder abuse relatively easy to cover up and hard to study.
"In the past, emergency departments haven't found elder abuse very often," Dr. Rosen said. "Before we initiated this work, our busy ED cared for nearly 2,000 falls each year but almost never identified elder abuse among these cases."
For their study, Dr. Rosen and his colleagues looked at cases of elder abuse successfully prosecuted from 2000-2014 by the Elder Abuse Unit of the King's County District Attorney's Office in Brooklyn. The researchers also enrolled emergency department patients presenting with falls that were likely unintentional. They matched the fall cases to abuse cases by age, sex and living status (living in the community versus in an institution). In all, the researchers matched 78 abuse cases to 78 fall cases.
The analysis revealed clear differences in the patterns of injuries between the abuse victims and patients who experienced unintentional falls. The former were much more likely to have sustained injuries to the face/teeth/neck region (67 percent versus 28 percent). Abuse victims also were much less likely to show leg or foot injuries (9 percent versus 41 percent). Additionally, it was much more common among the abuse victims to have a combination of visible injuries in the face/teeth/neck region and no injuries to the upper or lower extremities (50 percent versus 8 percent).
Examining specific injury locations, the researchers noted injuries to the left side of the face —corresponding to strikes from a right-handed abuser—as another potential indicator of abuse. Injuries to the left cheek and cheekbone occurred in 22 percent of the abuse cases but only 3 percent of the fall cases.
Injuries to the neck seemed to be a particularly strong differentiator, occurring in 15 percent of abuse cases but no fall cases. "When people fall, their head and shoulders tend to protect their neck so it's less commonly injured," Dr. Rosen said. "Therefore, a neck injury in a case of a 'fall' may be suggestive of abuse, at least based on the cases we examined."
Injuries to the ear were another potential red flag, seen in six abuse cases but no fall cases.
Such indicators could someday be used routinely by healthcare providers to flag suspected cases of elder abuse, potentially preventing more serious injury or death, according to the researchers. They plan further research in a new series of cases to test the utility of such indicators. They are also exploring how to analyze radiographic images to distinguish abuse from accidents.
And they have already formed the Vulnerable Elder Protection Team in the emergency department at NewYork-Presbyterian/Weill Cornell Medical Center, to care for patients who might be victims of abuse.